Home urq20v.com
---
The stock front brakes on the '83 quattro are the Girling single piston G54 calipers.
I first upgraded these to the Girling twin piston G60 calipers.
I opted to use stainless steel braided brake lines and ATE slotted powerdisk rotors.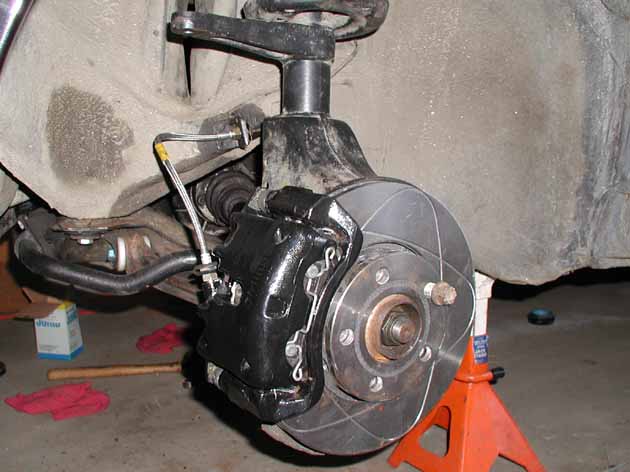 Ultimately, I went with the Porsche calipers and 2 piece rotors.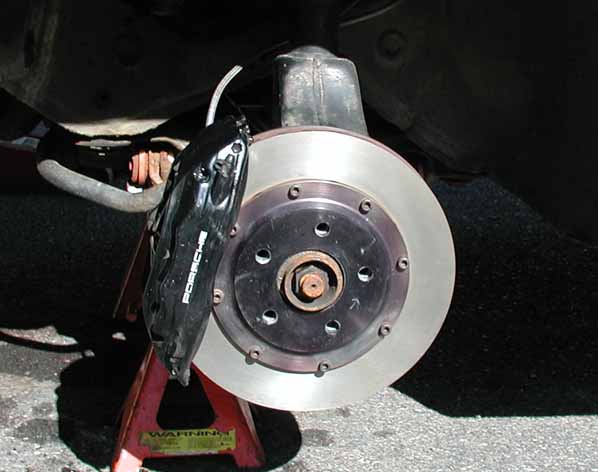 See the Brake Comparison page for more details.
The stock rear brakes are specific to the urq and use a 1 piece hand brake cable.
I upgraded these to use the vented disk setup from the '91 200q20v/S4/S6/V8. This also requires the use of the 4kq style hand brake cable.
The S4/S6 rotors must be used to get the correct offset.
Since the handbrake cable mechanism always sticks, it is best to rebuild them before installation.