Home urq20v.com
---
I made this dolly from some pieces of aluminum channel stock.
It was nice and balanced with the engine and transmission sitting on it.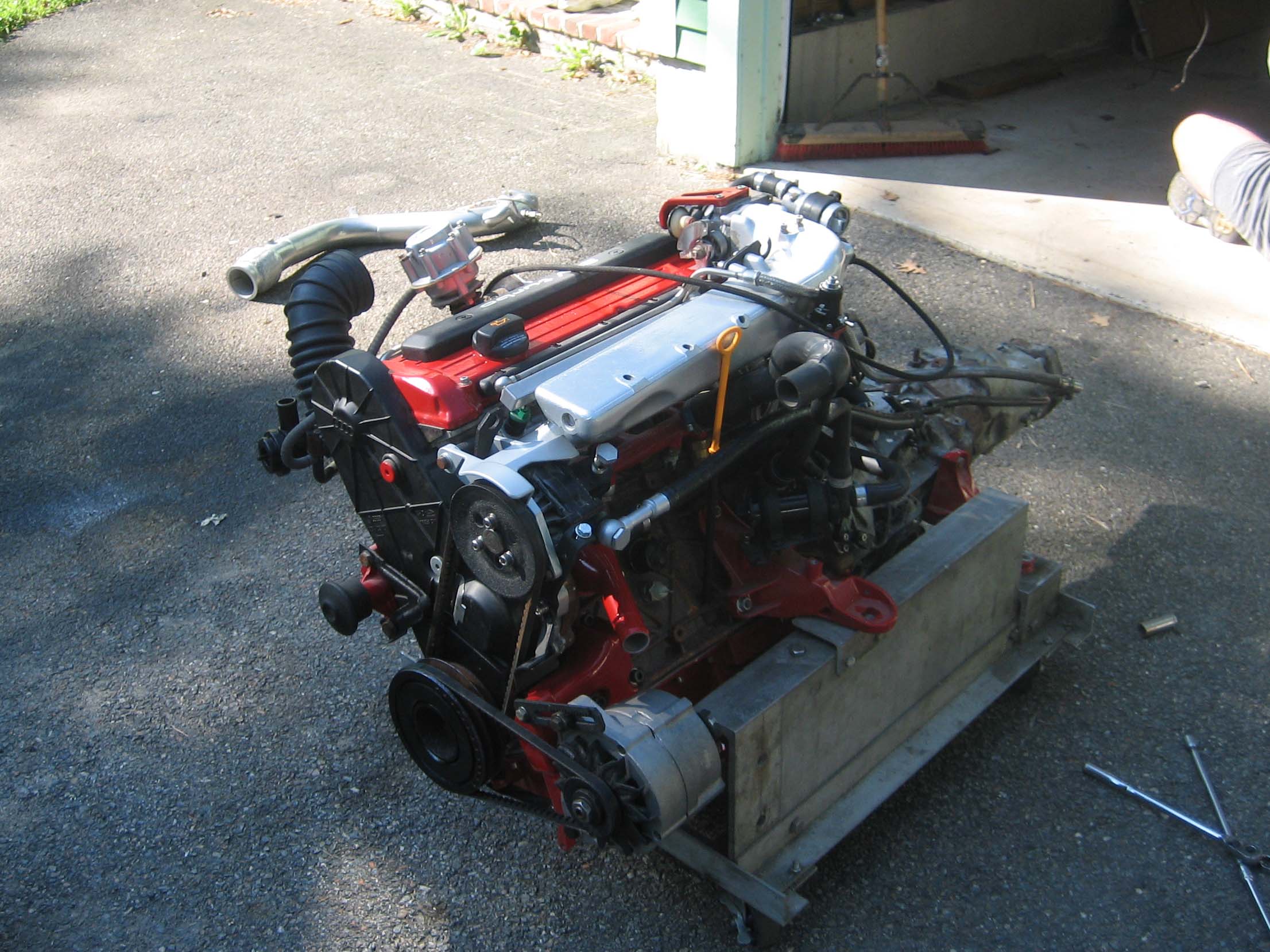 It rolled around pretty good considering how heavy it was and how small the wheels are on the dolly.
I'm actually very surprised that we were able to install the engine with that many accessories attached.
I had Pete chase the paint out of the threads for the motor mounts. The engine is rolled under the car and ready to lift into place.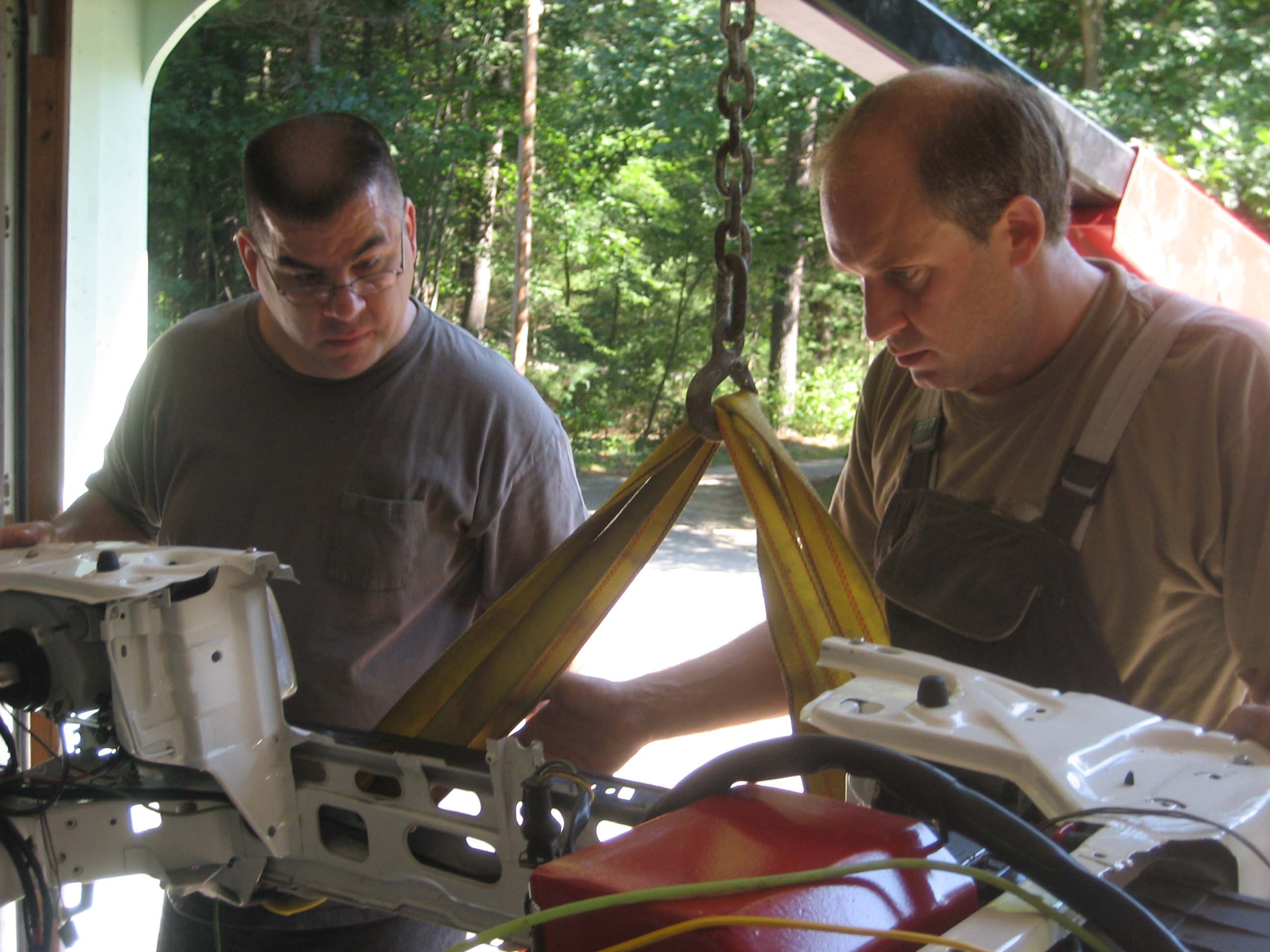 Not quite. The car needed to be a little higher and now there was no place to put the jack.
No problem, the engine hoist worked just fine.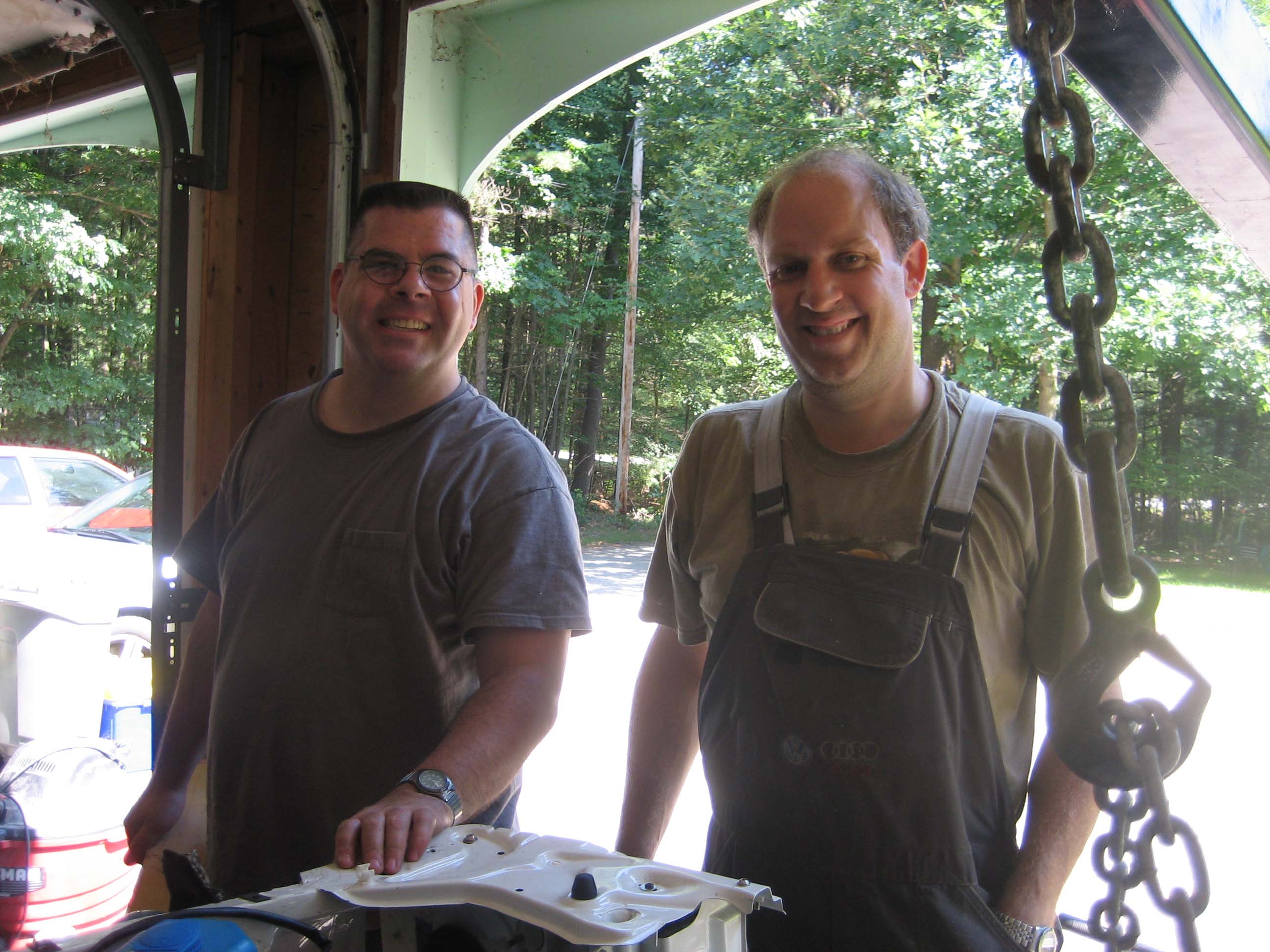 It looks like Pete and I are pretty pleased with ourselves.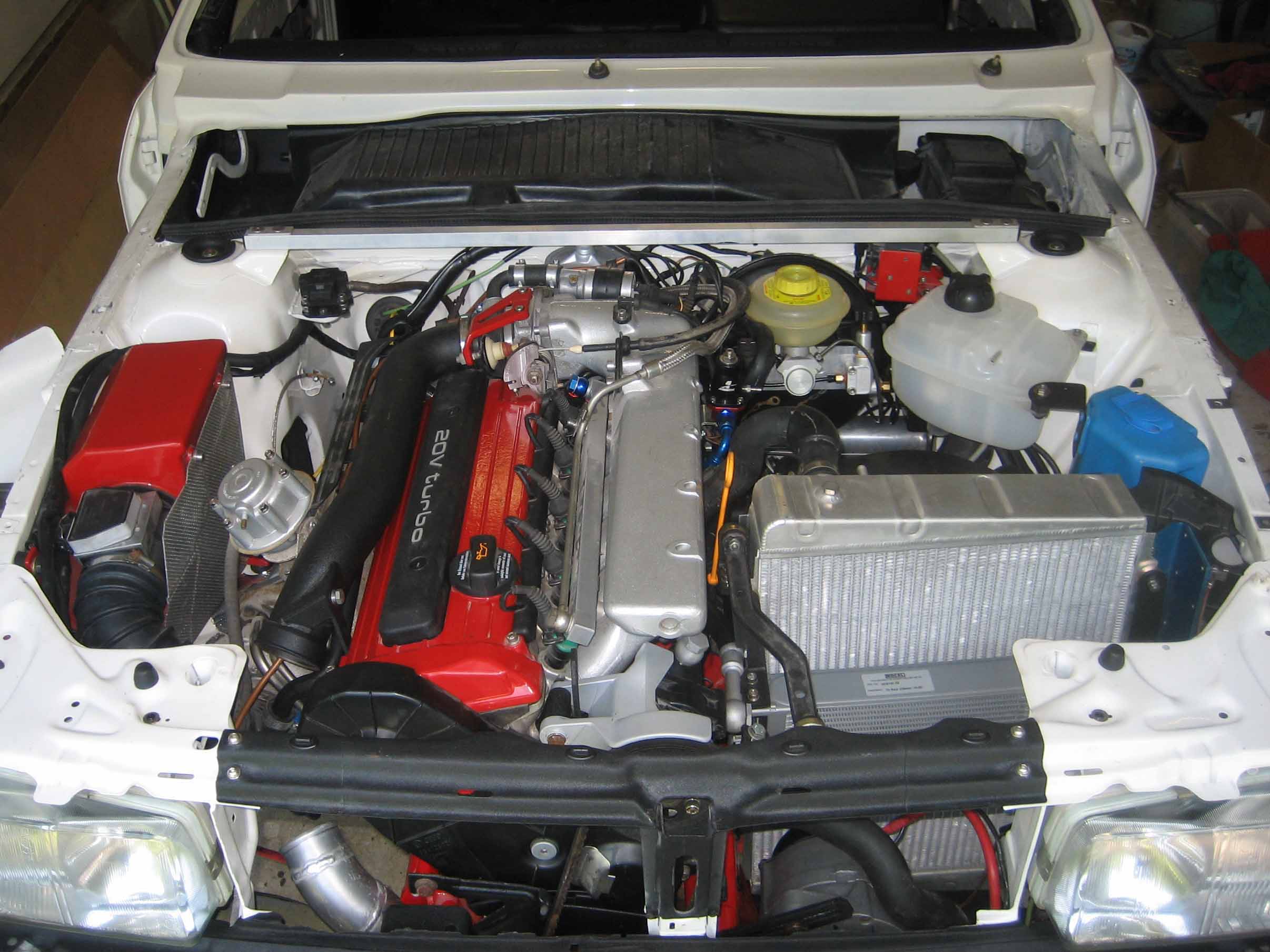 A few more accessories to install and it will be ready to fire.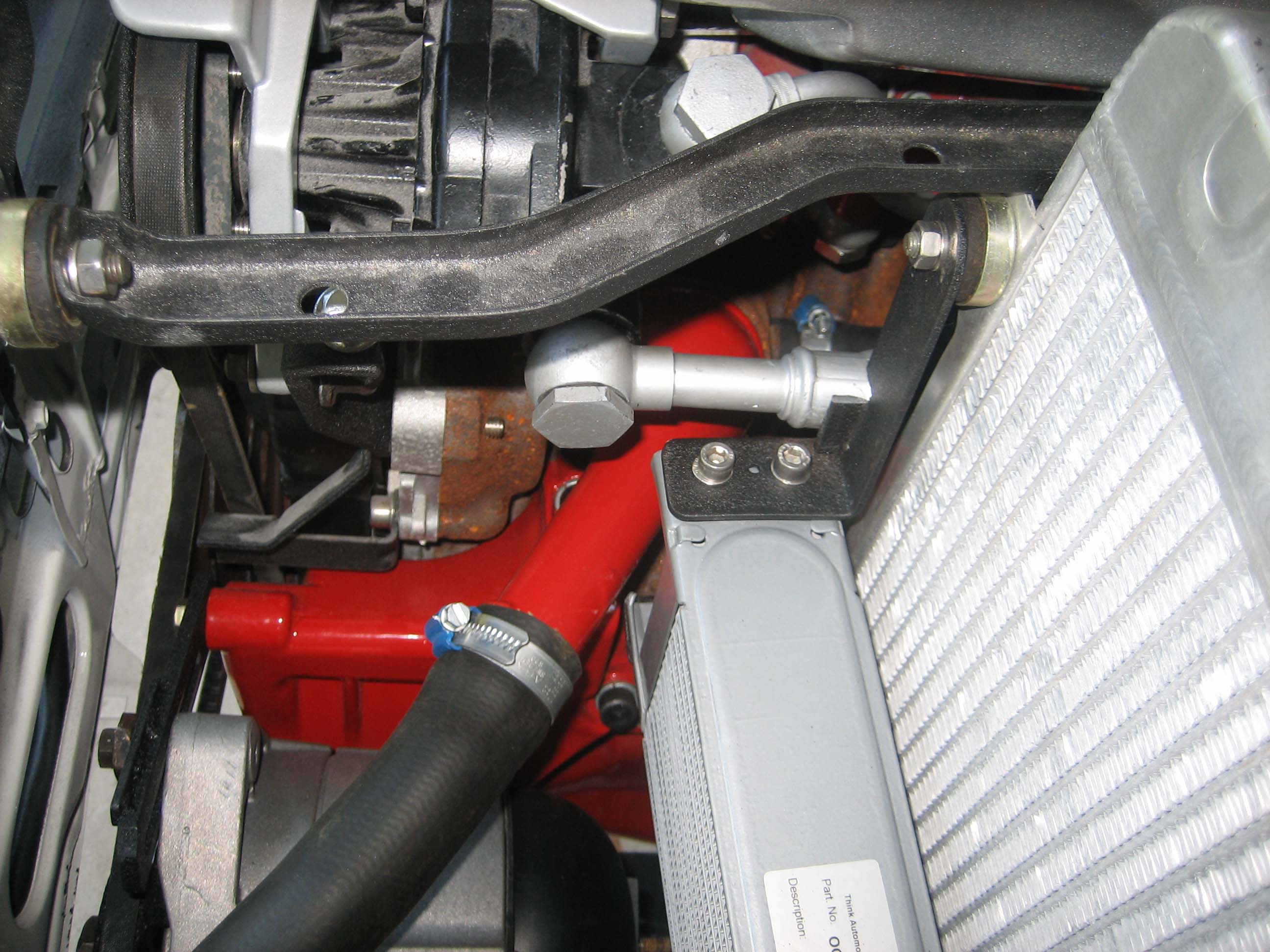 Above is an example of how tight everything fits.
On 9/13/09 it ran for the 1st time.