Home urq20v.com
---
FOR SALE:
Below are a number of items I have for sale.
If you are interested, e-mail me at mike@urq20v.com
Page updated 12/5/10
---
Urq replica decals.
Set of trunk lid decals (Audi, quattro): $25
Pair of door rings: $65
Complete set (Audi, quattro, pair of door rings): $80
Available in Black or Silver

In the photo below, the decal at the front of the door is the factory original, on one in the rear is the replica.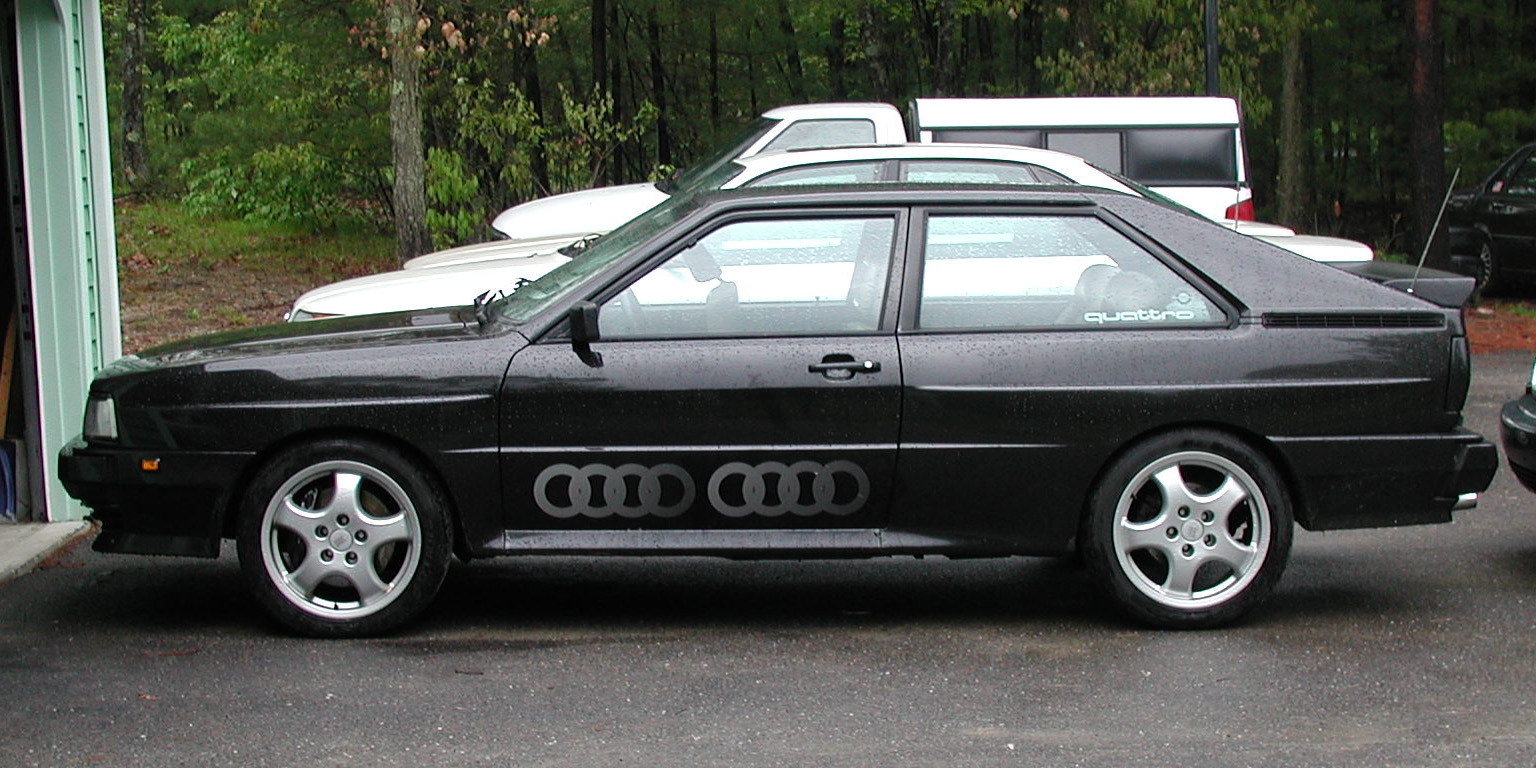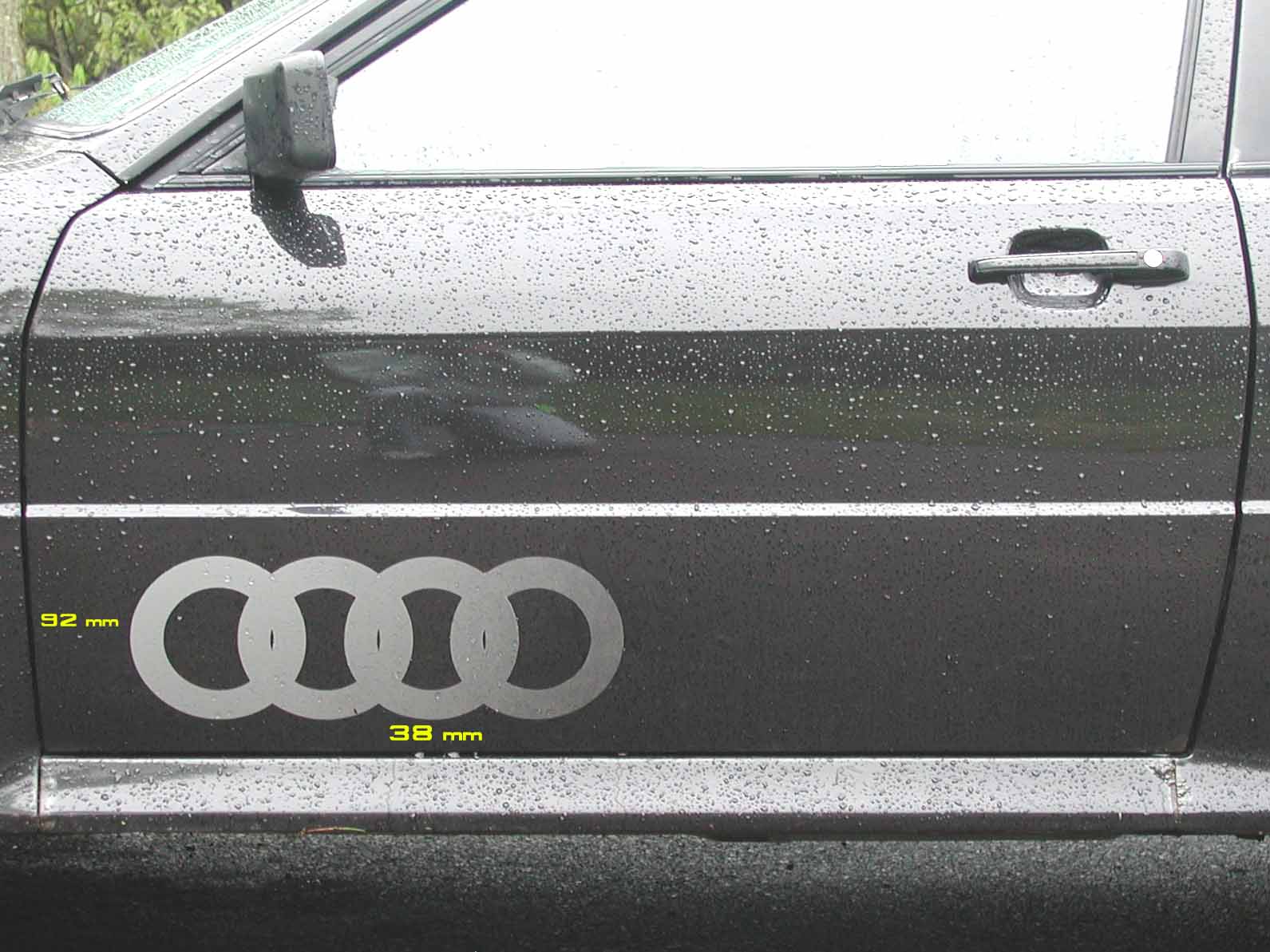 ---
'91 200 Front Seats
$50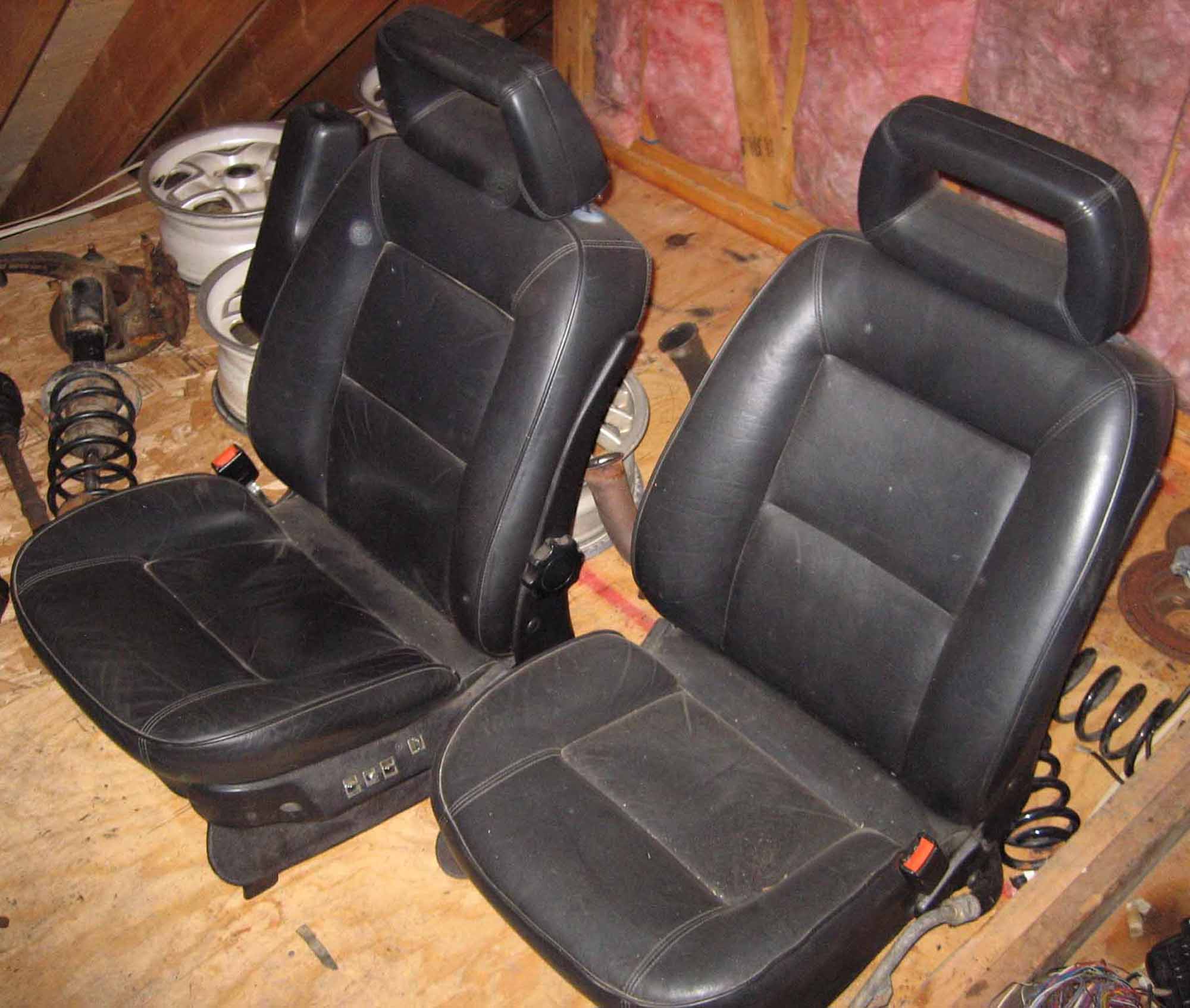 ---
Center section of urq/400/coupe radiator support. Perfect for making a removable section.
$50

---
4kq Alt. mount. Used to move alt to driver's side on 3B conversion with no A/C.
$25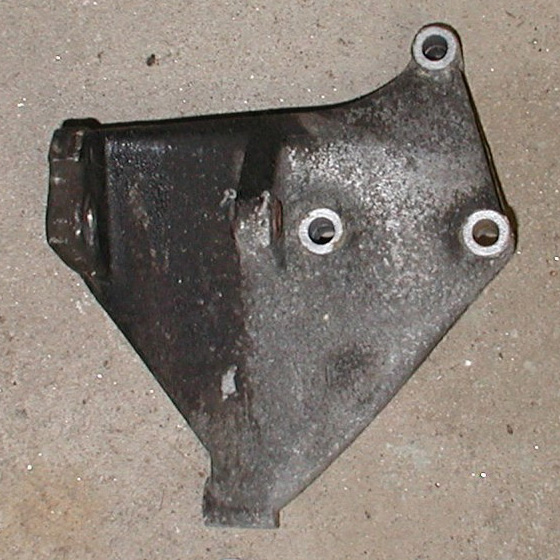 ---
(1) H&R Sport Spring S4/S6
$50
This is (1) new rear spring.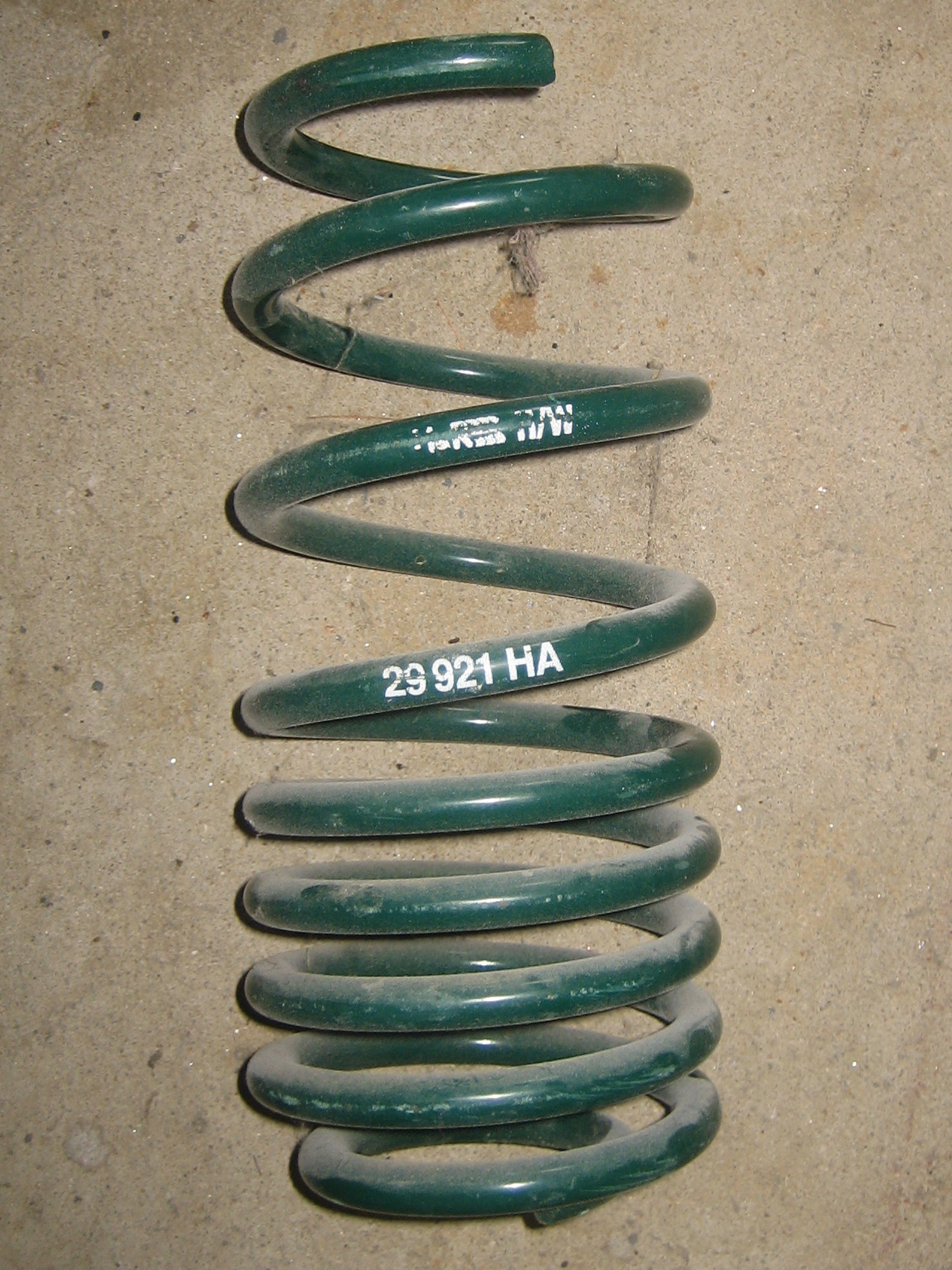 See the H&R website for application info.
http://hrsprings.com/scripts/appguide.php?Mode=Application+Guide&SubMode=Find2&Year=1992&ModelID=20&q=1992%20|%20Audi%20|%20S4
---