Home urq20v.com
---
The engine bay needed both rust work and modifications.
The top rail under the fender was rotted on both sides as was the inner fender.

This rusted metal will be cut out and new parts welded in.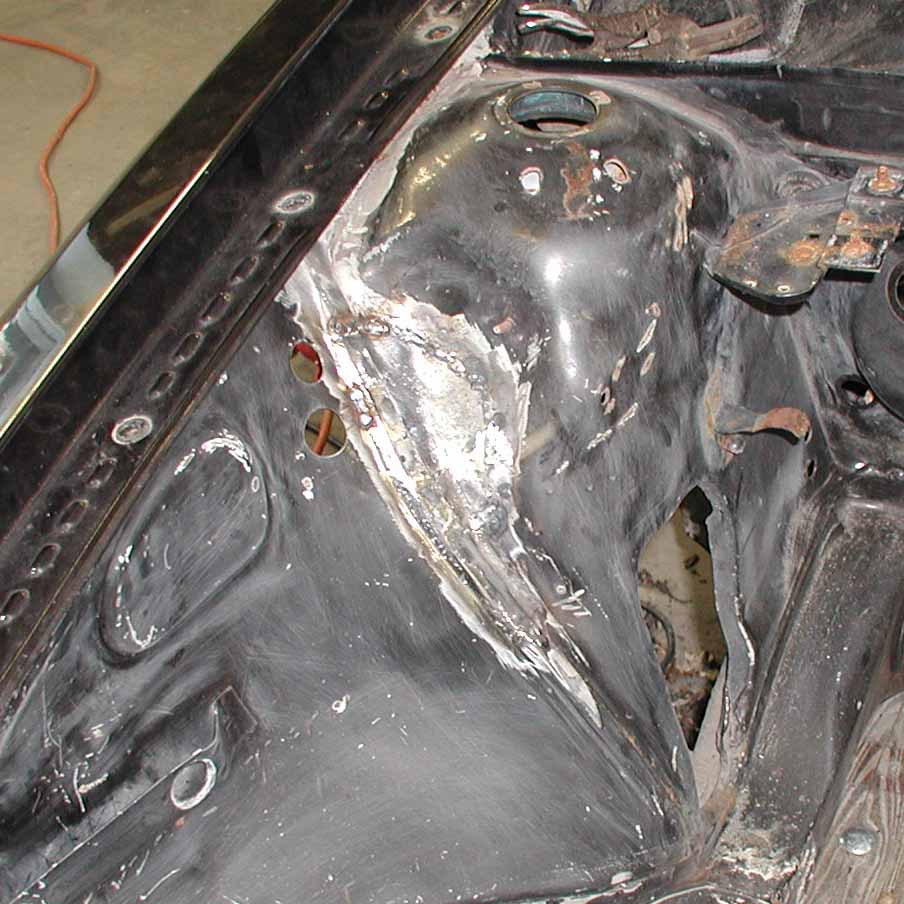 First step was to cut out the rust on the left strut tower and weld in new metal.
Next the top of the rails were replaced using parts from a 4kq that were not rusted.


A Jamex strut tower brace was previously installed leaving holes in the top of the strut towers. This needs to be repaired and a B4 brace installed. The firewall at the mounting of the clutch master cylinder is a little fatigued.

The coil for the new engine will not be placed here, so this mounting bracket will be removed from the brace.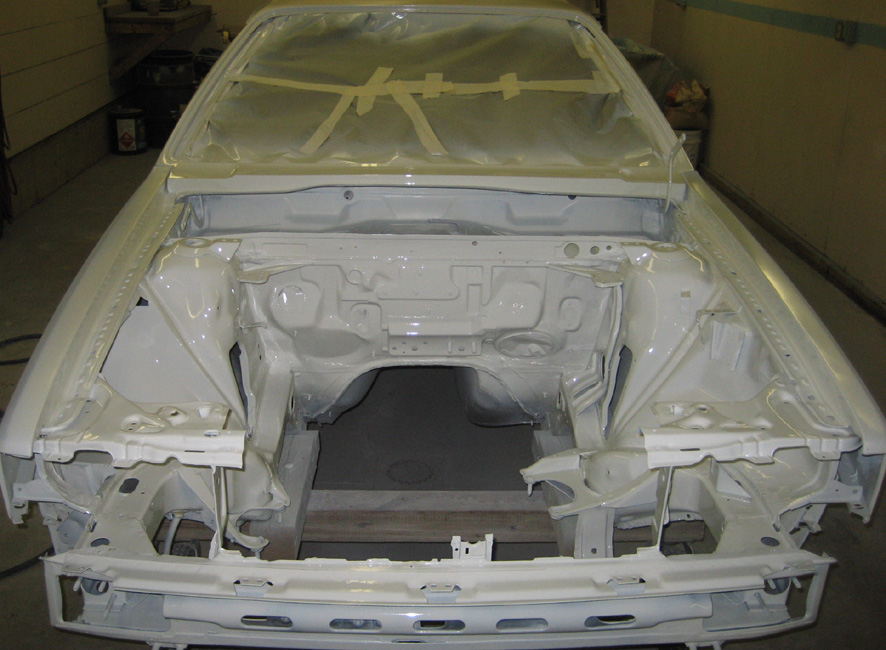 All the rust has been repaired, the B4 strut brace mounts installed, the extra holes welded and the engine bay is painted. Now that the car is edged, I can test fit some parts.
I'll try to detail some of the modifications that I am doing.
B4 Strut tower Brace
Finally, the engine is installed.